Origin has a deal called
EA Access
for Xbox One where you pay $4.99 per month for a subscription and get access to EA games in the "Vault" and you also get access to trial version of their Xbox One games. Many wonder whether this is a good deal or not, and that all depends on how you play games. Chances are you won't find it worth, but I have so far. EA Access is not available for the PS4, because Sony said it was not a good deal.
If you only like to play the newest games you can stop reading right now, because nearly all the games currently available were released two or more years ago. Sure you can get free trials, but if your paying a total $60 a year those trials aren't all that free.
If you don't mind games that are a few years old, and especially if you don't have the $60-70 it costs for most current gen Xbox One games then the Origin Access begins to look a little better.
The best thing about Origin Access is you can quit any time!
If you had to be locked into an entire year I would say its not worth trying, but $5 for a month isn't much of a risk. It is nice to know I can dump it if I get tired of the games that are available.
Games in the Vault
Before you subscribe take a good look at the video game titles available in vault. Since most of these games are a few years old they can now be found from multiple sources for well bellow their pre-order prices. For instance if you think you'll only play Battlefield 4 and Titan Fall you could pay $60 a year for an Origin Access subscription or get both for total of $40 and you will have overpaid in today's market.

EA claims that is constantly adding games to the vault. I wonder if that is true, because there are not that many games in the vault compared to the number of titles EA has published over the years.

EA Access is Worth It (for some)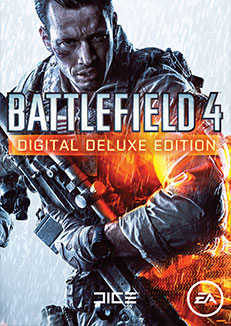 Battlefield 4 is available on EA Access
If multiple titles in the vault are of interest to you and you don't mind play some excellent games from a few years ago than EA Access is a good deal. Those are the two major reasons to subscribe or to look elsewhere for your games.
NOTE: This program is nearly the same as
Origin Access for PC
, and to be honest much of this is copied and pasted from that blog post I wrote.